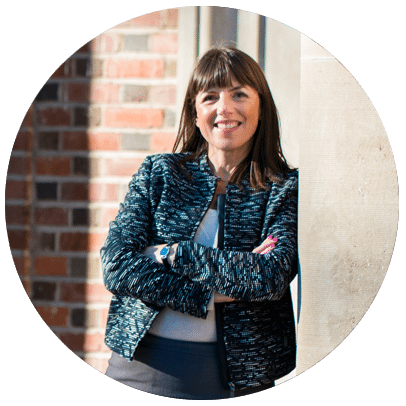 Ludmila Popper, CPA, PFS
Founder
Ludmila founded her accounting firm in 2012. Her mission is to better people's lives financially. She has earned a Master of Accountancy from the University of Nevada, Reno, and a Master of Arts in French and English, from Rostov Pedagogical University, in her birth country of Russia. She has been a Certified Public Accountant (CPA) since 2007 and also possesses the Professional Financial Specialist (PFS) designation. She is a long-standing member of the American Institute of Certified Public Accountants and Nevada Society of CPAs.
Prior to forming her own accounting firm in Reno and Incline Village, Ludmila was a partner at Crandall & Company CPA, and prior to that she held the title of Senior Auditor at Deloitte. Her strong educational background and financial experience enable her to offer individuals and small businesses an extensive array of financial services.
Ludmila was named "The 2005 Top Nevada CPA Scoring Candidate" when she sat for her CPA exams, a title which makes her especially proud. When preparing for the exam, Ludmila was inspired by Charles Carlslaw, one of her favorite UNR accounting professors, who had scored the second in the nation on the CPA exam at his time.
A natural educator, Ludmila extends her expertise and knowledge to various organizations in the Reno-Tahoe community. She serves as treasurer for the nonprofit CYMBAL (Club for Youth Music and Band Lovers) Foundation and past president and membership chair of the Estate Planning Council of Northern Nevada.
Past involvement with professional associations includes Reno Chapter of Nevada Society of CPAs (as chapter president, 2012-2013), Reno Tahoe Express Network of American Business Women's Association (as treasurer), where she was named the local chapter's Woman of the Year in 2014 for her dedication to the community. She also served as treasureR for the Incline Elementary School PTA from 2016 to 2018.
Lately, Ludmila has been spending more time in Maui, where she is planning to open her next office. She is proficient in four languages, including French and German, and is studying her fifth: Italian. She is a firm believer in the importance of work-life balance and recently joined the group MOPAF (Maui Outstanding Piano Amateurs Festival) in order to take her piano-playing skills to the next level. When she's not crunching numbers, Ludmila enjoys traveling the world, paddleboarding, yoga, and meditation. CLICK HERE to contact the principal of this accounting firm online. She is ready to help anyone with financial advice or tax preparation assistance.
---
Jose Adame-Diaz
Senior Accountant
Jose joined the Ludmila CPA team five years ago. He received his Bachelor of Science in business administration with an emphasis in accounting from the University of Nevada, Reno, in 2016. Jose brings a keen attention to detail and helps manage the firm's tax practice.
---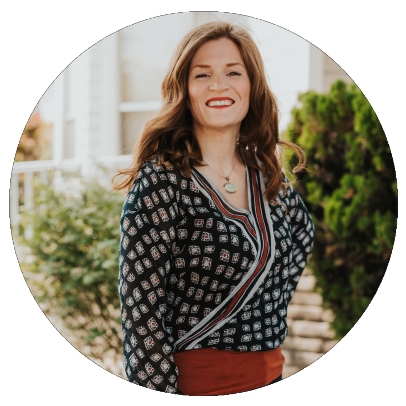 Kirby Combs
Office Administrator
Kirby considers herself fortunate to have been raised in Incline Village. She is now even more grateful to be able to raise her three young children in the same place that captivated her heart as a child. Before joining the team at Ludmila CPA, Kirby was involved in the administration, operations, and fundraising efforts of a few local nonprofit organizations. With her free time, Kirby enjoys baking, drawing, and spending time outdoors — walking, hiking local trails, and swimming.
---
Diana Garza, CPA
Senior Accountant
Diana graduated Summa Cum Laude from Ball State University in Muncie, Indiana, in 1997. She passed the CPA exam later that year and became a licensed CPA in Indiana. Outside of a short stint as a controller, she has worked in public accounting, having survived 25 tax seasons and counting. She is proud to be part of a profession that assists taxpayers in understanding and complying with our complex tax laws. Over the years, she has been a board member or treasurer on various nonprofit boards. Her hobbies include genealogical research, making stained glass, and reading history books.
---
Kyle Kunz
Staff Accountant
Kyle Kunz is originally from Carson City, Nevada, but he has lived in Reno for close to a decade. Kyle is proud to have earned his Bachelor of Arts in accounting from the University of Nevada, Reno in May 2022. The next professional mountain he intends to climb will be passing all four parts of the Certified Public Accounting exam, ideally by 2024. In his free time, Kyle is almost always on a golf course or enjoying the warm weather at one of Tahoe's beautiful beaches. He loves the feeling of helping people alleviate stress by putting them in a better financial position, and, not surprisingly, so do many of his coworkers. Accounting may seem like just numbers to most people, but for Kyle, they mean opportunities for people of all walks of life to live healthier, happier, and more fulfilling lives!
---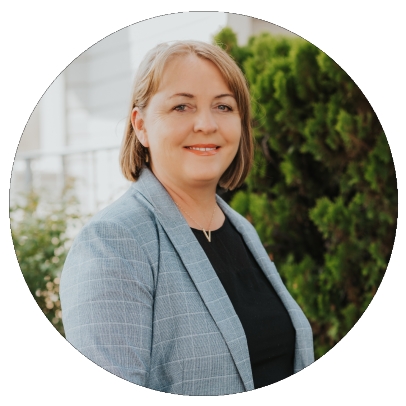 Veronika Mai-Franklin
Accounting Assistant
Veronika joined Ludmila CPA in 2019 as an intern after graduating from Truckee Meadows Community College and completing a certificate in bookkeeping. It is said, "if you do what you love, you will never work a day in your life," and this statement rings true for Veronika in her new profession as an accountant. She enjoys the daily routine of accounting by helping business owners successfully run their businesses, so they can focus on what is important to them and not worry about the accounting part of it. She continually strives to gain new knowledge by staying up to date with tax laws and taking financial online courses to better serve our clients. In her free time, she enjoys seeing the world through the eyes of her young artist daughter. She also enjoys the outdoors with her family, nature photography, art, and yoga/Pilates.
---
Amjad Sultan
Accounting Assistant
Amjad Sultan is from a small town called Hunza in the northern part of Pakistan, which is famous for its natural beauty, longevity, hospitality, and high literacy rates. He holds a Bachelor of Commerce (accounting major) and an MBA in finance, as well as certifications in accounting and financial management. His rich work experience includes more than eight years of freelance accounting and bookkeeping in multiple countries — primarily the U.S., Canada, Australia, and the U.K. He has extensive experience with accounting software and application programming interfaces for inventory, payroll, receipt management, e-commerce integration, real estate management, and medical billing. He has worked with Ludmila CPA for over three years as a staff accountant and loves it. His interests include music, reading, and dogs.
---